Welcome to MA Learning!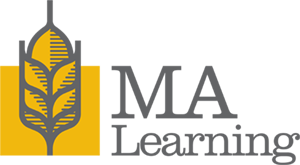 We want to help you take control of your finances, and one of the best ways to do that is through strong financial education! 
MA Learning was created to help everyone in our community get the tools they need to be more financially successful. 
It's perfect for helping you to...
plan for retirement (at any age)
understand your debit and how credit scores work
buy your first home
save for a college education
understand bank products and services
gain insight into investing products and how they work
job search and resume writing...and so MUCH MORE!
You are just a few clicks away from getting started! 
Let's GO!