MA Financial Update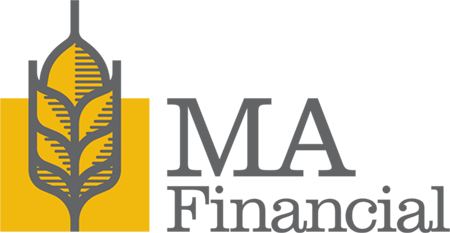 As you may have heard, after a 20+ year business relationship, Jamie King abruptly resigned his position with MA Financial on Thursday, December 31, 2020 with no prior notice. The bank was completely unaware of his intention to leave and we are very disappointed by his sudden departure.
His actions, admittedly, caught us a bit unprepared.  However, we are working diligently to find a suitable replacement.  In the meantime, we are thrilled that our Customer Relations Manager, Nikki Wilson and Administrative Assistant, Rebecca Perrigo will be staying with us and are going to be here to assist customers through this transition. Nikki Wilson has worked for the bank in the Financial Services Department for twenty-two years and Rebecca Perrigo for seven years- they are huge assets to this department and will keep things running smoothly during this time.  If you have any questions about your accounts or how this change impacts your particular situation, please do not hesitate to call Nikki or Rebecca for assistance.  
Jamie will likely be reaching out to you to also communicate this change and tell you that you do not have the ability to retain your account with MA Financial. While this is technically correct, it is only temporary.  We are working tirelessly to bring you an option that will allow you to continue your relationship with MA Financial and MA Bank.  If you are willing to consider our new offering, I would recommend that you wait to move your account from Jamie and his broker/dealer Commonwealth, until MA Financial has its new partner in place.  I can assure you that Commonwealth is a regulated company and none of your current investments can be changed or modified without your permission. 
We have already heard from some of you as you have shared your desire to maintain your accounts with MA Financial.  On behalf of the board, management and staff, we are all truly humbled by your faith and trust in us; it is greatly appreciated. You have my word, that we remain committed to providing you with the best financial services available, and I look forward to sharing our new solution with you soon.
Thanks again for your patience and understanding.

James R. Neill
President/CEO